These are some personal illustrations I made recently. All of these works deal with childhood experiences in a very abstract way. This series is going to be continued.
A promo postcard I made during pre christmas time.
When my brother and I were younger our parents used to tell us that the 'Nachtgiger' is going to eat us, if we would stay outside after it got dark. Like the Bogeyman it is a mythical creature used by adults or older children to frighten children into good behavior…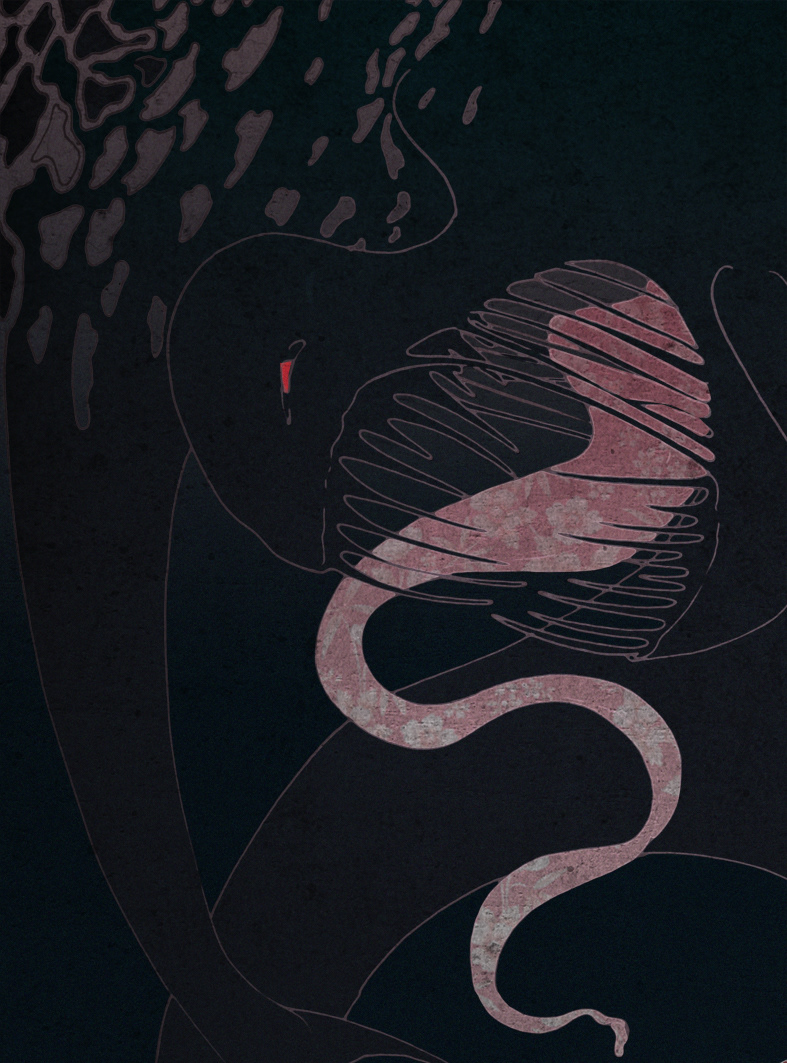 A parrot for a change. The girl and the woman again are based on some of my own childhood photos.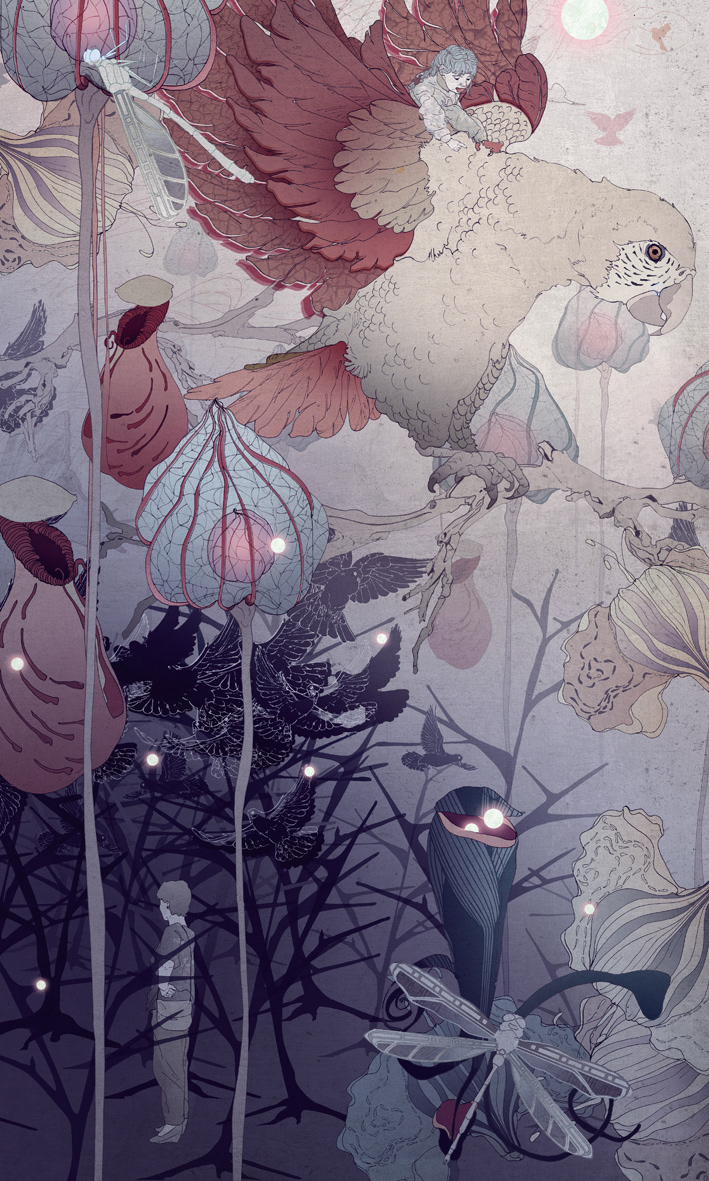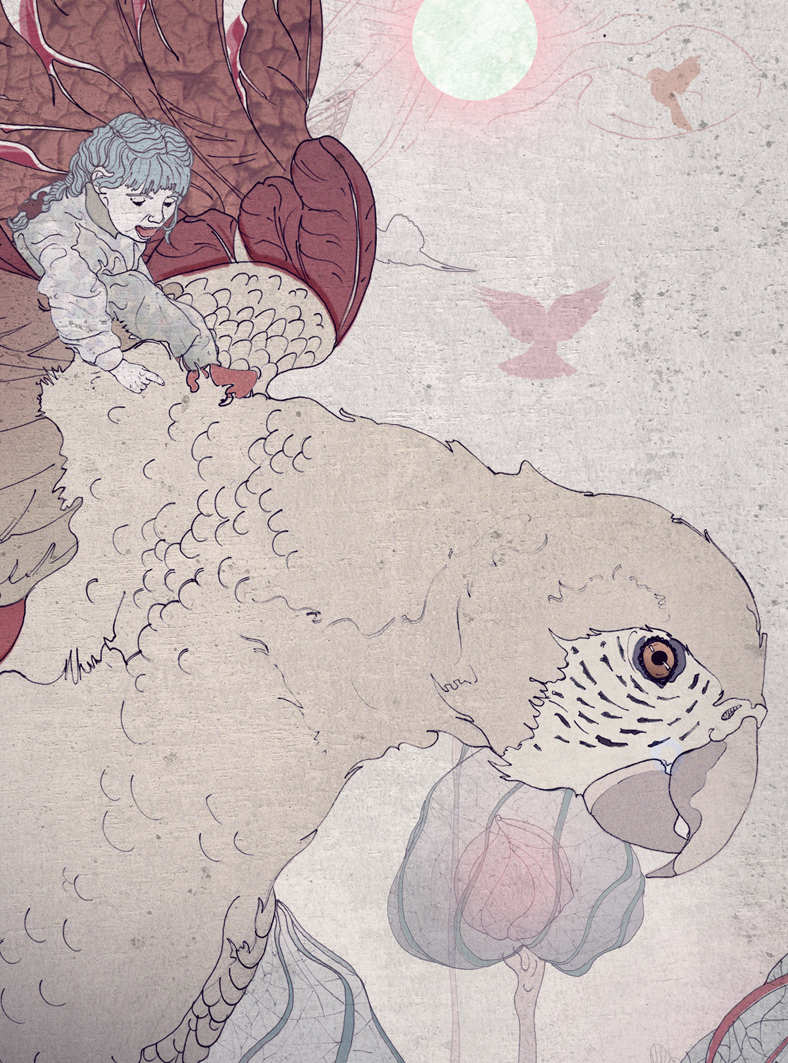 Once someone told me a story about an octopus considering seriously to stop living in the sea becoming a terrestrial being instead.